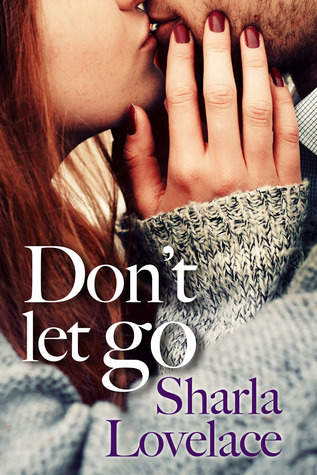 I need to give this more than 5 stars... :))
I've read some really good books this year but this one will definitely be one of my TOP favorites without a doubt.
I'll start with some words of wisdom from the grannies!
My wise old Cajun Maw Maw used to say, "Hide your crazy, girl. Ain't nobody wanna see that shit."
Maw Maw died of a heart attack at the age of sixty-two. My other grandmother, Nana Mae, who is neither Cajun nor known for being exceptionally wise, is still kicking at eighty-five and says it's because she lets all her crazy out.
Hahaha... I love grannies... they always have such creative wisdom don't they??
But, I happen to agree with Nana Mae... keeping secrets and keeping everything to yourself can be toxic and can definitely lead to crazy reactions and outcomes. This defines Noah's dad and Jules mother perfectly... these two made me want to scream... I can't believe the secrets they kept from their own children. Betrayal hurts so much more when it comes from those who are supposed to protect and guard you.
As a mother of teenage daughters and being around the same age as Jules, I found it incredibly easy to fully immerse myself into her story. I was brought to tears so many times throughout the book because the emotions were so real. The most touching being the memories of those tender moments with her first love Noah at age 17. Powerful stuff people... especially for those of us who know exactly how it feels when you have your heart broken for the first time and experience that first true loss. Do we ever really get over our first loves??
Jules and Noah were torn apart by unexpected circumstances and when they finally meet again two decades later, they both find themselves thrust abruptly into facing the mistakes of their youth. Jules and Noah were both simply existing and had remained stagnant in their personal lives. Coming together and breaking down their protective barriers was exactly what they both needed to finally forgive, move forward and take steps to re-building themselves.
I was completely in tune with the relationship between Jules and her 18 yr old daughter... man, was that familiar territory. That point where we finally have to allow them to make their own choices... even if they aren't what we want for them. Yep... been there... done that! :)
I don't want to say much more because this book is so much better if you don't know too much going into it... but, I will say that I went through a variety of emotions reading this book. I felt anger, shock, disappointment, sadness, frustration... but also hope. By the end of the book the author brings us full circle and gives us one of the most wonderful HEA's... and, left me wondering that maybe all things do happen for a reason. And, in all honesty, it's forced me to reflect a little on how I parent my daughters.
If you are like me and you love romances that center around mature characters and you like the occasional trip on the emotional roller coaster... and, you don't mind a good cry... this is an excellent choice! This one is going to stick with me for a while... it's a keeper... :)
ARC was provided by the publisher via netgalley
The last thing I expected when looking at the cover of this book was a story of love, loss and longing spanning 26 years. It looked to be more of a New Adult read. What I found in the pages of Don't Let Go has and will stick with me for awhile to come.
Noah and Jules loved each other with all the passion of first love. They loved hard and fierce. It was when life took a turn for the unexpected that all things came to a screeching halt. Decisions were made for them that will affect them for the rest of their lives.
Noah, young and unable to really deal with his emotions takes off and joins the military. Jules, being suffocated by her mother stays and endures the domineering ways of her mother and the unwavering hatred of Noah's father.
Moving forward twenty six years Noah returns home and what he finds is staggering. Issues were left unresolved. Lies were told and emotions run high.
My emotions were all over the place while reading this one. I cried many, many times. Laughed out loud and shook my head in disgust. It is a fantastic read if you are looking for an emotional read with heart and longing.
Honestly it's one of my favorite reads of the year so far.
Noah Ryan and Jules Doucette spent every moment together, first as best friends and later as young lovers. The two had planned a life together—until one unspeakable decision tore them apart for good.

Twenty-six years later, Jules is still carefully living the life her mother planned out for her. She's running her mother's store, living in her mother's house, following her mother's rules, and keeping the secrets her mother made her bury.

Then Noah comes home and any sense of an ordered life flies out the window. Noah's return does more than just stir up old memories—it forces Jules to see her life in a whole new way and uncovers secrets even she didn't know were buried. Secrets that could easily destroy her world once more.