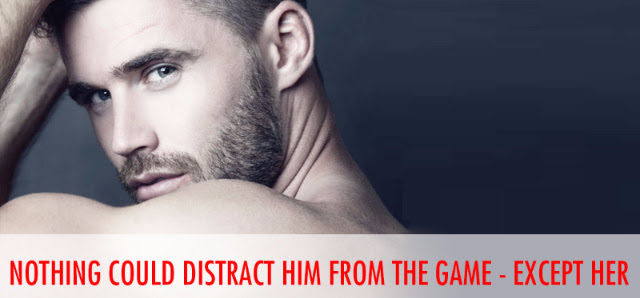 I set this bad boy up in August as Kinky Sexy Dirty.
Yes, Dash Wallace is all those things, but as the story developed, he became more layered, and more of an athlete. I took all the contrivances out and gave him the most wonderful woman to fall in love with.
So I changed the title. If you preordered
Kinky Sexy Dirty, Hardball
is going to land in
March 29
. Same book. You're going to love him. He's SO DIRTY.
Perfect ass.
Perfect arms.
Perfect swagger.
They call Dash Wallace the Diamond King.
He's the hottest commodity in baseball and in the bedroom.
When he runs the bases, every woman's eyes are glued to his stunning body and a smile that puts the night lights to shame.
I'm no queen. I'm a regular girl with a regular job. I just watch him on TV and from the bleachers, season after season.
Girls like me grab a guy like that one in a million times.
My number just came up, and he is as spectacular in bed as he is on the field.
But there's not a woman in the world who can distract Dash Wallace from the game. Not for a moment. Not even me.
Until the night I do. And everything changes.
Here are all the links you need.
The preorder price is 2.99. After release it will be 4.99.
The way things are going, the audiobook will release AT THE SAME TIME as the ebook. Holy Moley. I really hope I can pull that off.
OTHER NEWS!
In other news, I'm doing QA video sessions in my
Facebook group
which are reposted in my
Goodreads group
. You can expect awesome buddy reads in both forums.
------
------
------
I have three books up for preorder exclusively on iBooks.
1)
Fix
- 9/15 or so. Margie Drazen's early life. Her concurrent story with Jonathan's in
Sing
will come at a later date. This is her as a young girl and it is so shocking, you're going to eat your face when you get to the big reveal at the end.
2)
Marriage Games
- Expect this on
Oct 25
. I am VERY excited about this. Like KILL ME excited. Just read the blurb...
THIRTY DAYS
That's all Adam Steinbeck demands of his wife.
Thirty days in a remote cottage, doing everything he demands. After that, he'll sign her divorce papers and give her complete ownership of their company.

THIRTY DAYS
That's how long he has to rediscover the man he once was. The Dominant Master he hid when he fell in love with her five years ago.

THIRTY DAYS
She wants the business they built badly enough to go to the cottage for a month. Cut off ties to the world and do his bidding. She can submit to him with her body, but her heart will never yield.

She thinks this is his pathetic attempt to repair their marriage.

She's wrong.
----
Why?
Two book deal with Montlake.
First book - Bombshell is about Brad Sinclair. Remember him? The guy who didn't wear pants in Shuttergirl? Well, he's about to get the wakeup call of the century.
I'll get you the preorder link when I have it.
Until then, I've kept you long enough. Have a great weekend.